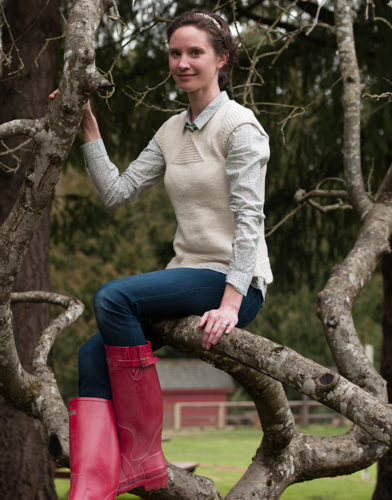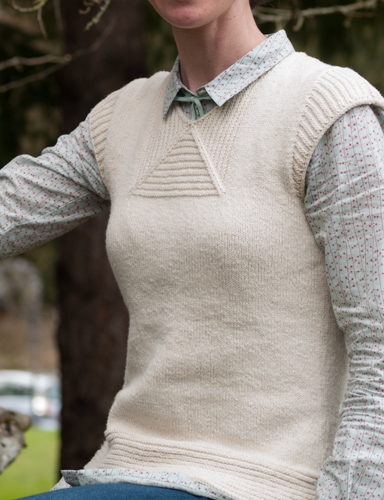 This may be my favorite handknit yet. The design—Boardwalk, by Heidi Kirrmaier for Wool People 3—is perfection. It's got just enough intriguing detail while still being understated enough to work with any outfit. I finished it in time to wear it at Madrona with a short gathered skirt, colored tights, and a pair of girly Oxfords, but it's equally good with jeans. I knit the 36 1/2″ size, but added two and a half inches to the torso before dividing for the arms because I'm 5'11" and I wanted the hem to hit just at my hipbone. (That was a lot of stockinet on #3 needles, I won't lie. But I am building stamina for my Wild Apple Bohus kit, so really it was like running a 5K in training for a marathon. This one doesn't even have sleeves, after all.)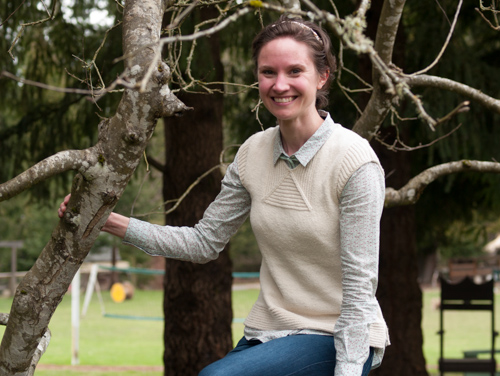 The yarn is Catskill Saxon Merino Fingering from Eugene Wyatt's farm in New York. That's a link to his blog, which you should absolutely go read—brew yourself a steaming mug of coffee and settle in for a good while, because Eugene has rare gifts. He brings his yarn and his sausage down to the Greenmarket in Union Square on Saturdays. As a vegetarian I can't comment on the sausage, but hot diggity dog, that is SOME YARN. I always try to visit the Catskill Merino booth if I'm in New York City on a Saturday, and when I was there last June I spent nearly an hour mesmerized by the beautiful colors they achieve with natural dyes, trying to choose one for my Boardwalk. And in the end I walked away with simple, undyed, merino white, and it's utterly perfect. The fingering weight is incredible to knit, bouncier than anything else I've worked with, downright playful on the needles. It makes a soft, light fabric with a very dry hand and just a hint of rustic character. I love it madly. I'll be in New York in a couple of weeks and I swear I can't be held responsible for what might come home with me.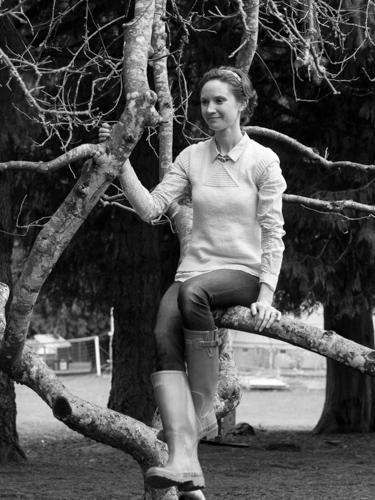 Thanks to my friend Daniel for these photos. In addition to being good with a camera, Daniel can build bicycles, play ultimate at the pro level, and teach math and decency to ten-year-olds, so he is pretty much a rock star.