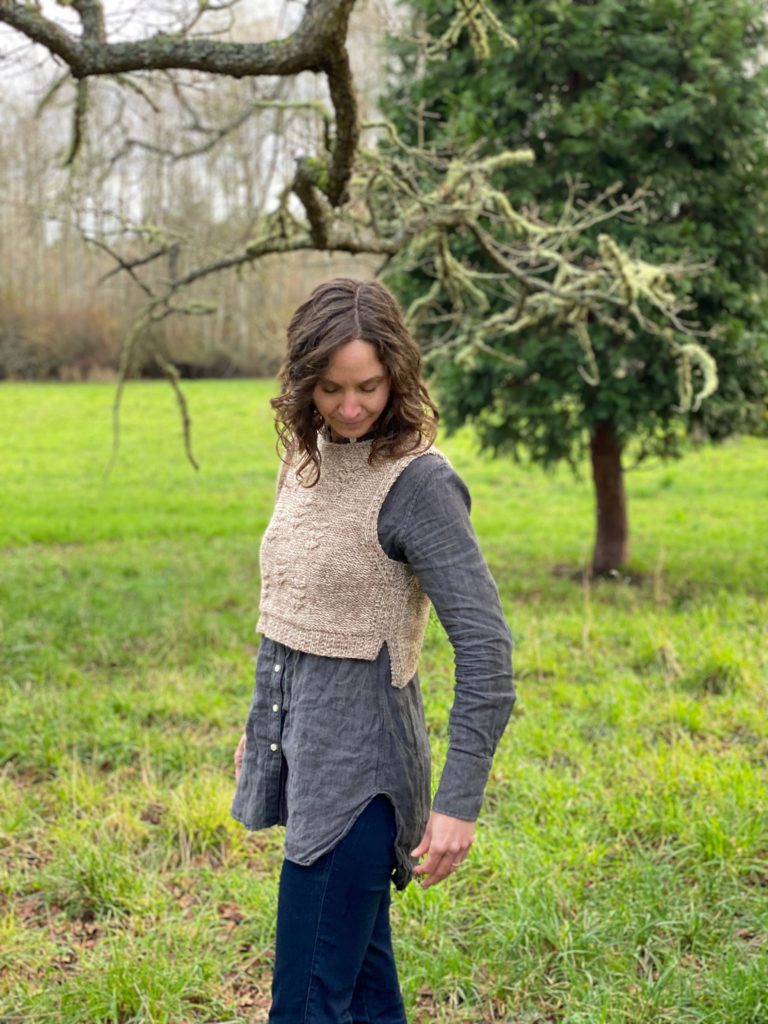 My design collaboration with Hinterland Yarn will debut at Knit City Vancouver this weekend! The Baerlic vest uses two strands of Hinterland Dusk held together for a marled effect, and the front is decorated with clusters of dip stitches that remind me of heads of grain (hence the name—baerlic is an old English form of the word barley). The vest is sized up to a 67″ (170cm) circumference and the pattern is loaded with options to make it work for your preferences: cropped length; regular length with a gentle A-line; split hem lengthened in back (or not); crew, turtle, or cowl neck band. It even has notes on how to split sizes to accommodate a fuller bust or tummy, because I really just want you to end up with a garment that's exactly right for you. The fabric of reverse stockinette is bordered by edging in garter rib, and the photo above shows the traveling stitch faux-gusset detail that allows the rib to flow unbroken all the way up to the shoulders.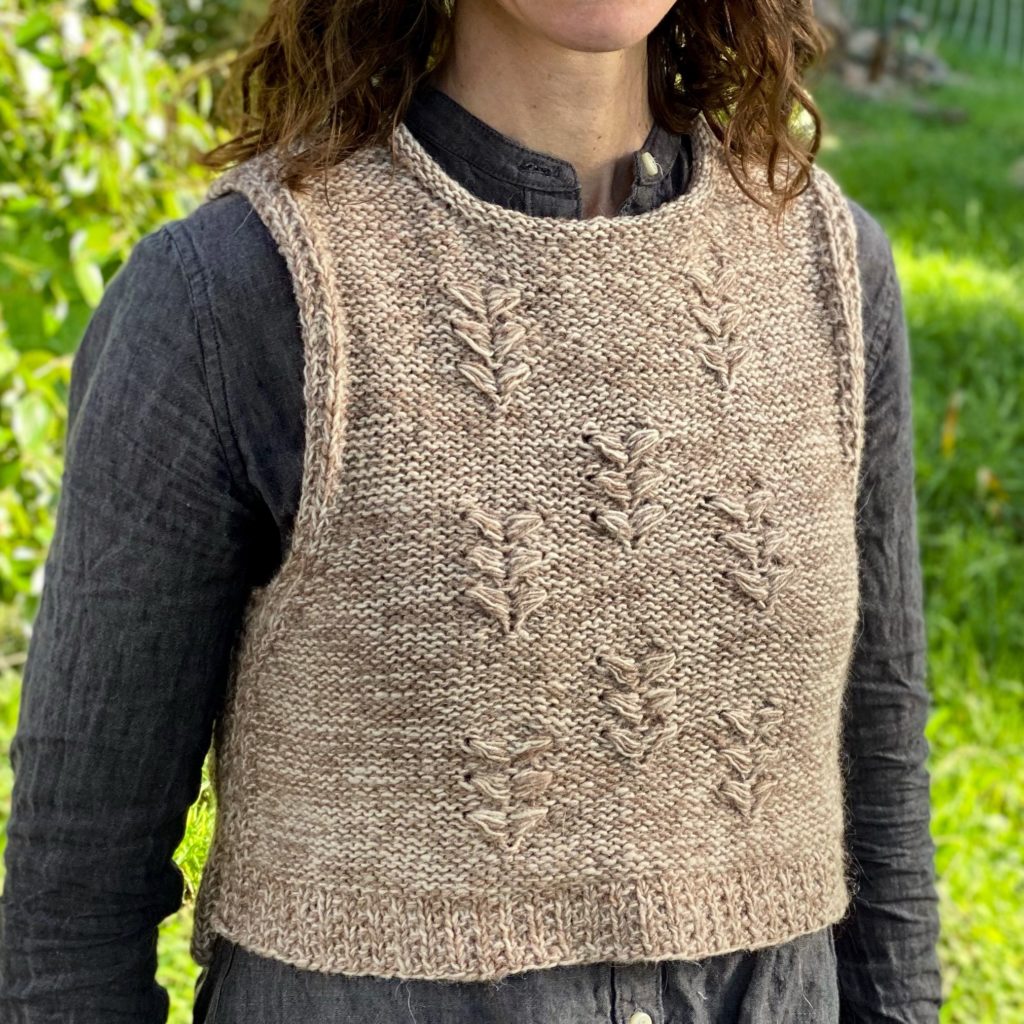 Here's a better look at those dip clusters! There's video up on my Tutorials page that will help visual learners make sense of the motions required to form this engaging surface texture. My Baerlic sample was knit from Hinterland Dusk, a fingering-weight Rambouillet/alpaca singles in colors Honey and Maple, on US #9 needles. You could substitute an Aran-weight yarn that will knit to gauge if you prefer a solid-colored fabric, but the idea of the marl in this rustic yarn was a big part of the design inspiration.
If you're in Vancouver, BC this weekend, you can check out the sample in the Hinterland Yarn booth, and then you can swing over to the San Juan Woolworks booth and ask me any questions about it! If you can't make it to Knit City, the pattern is available to purchase on Ravelry. Happy knitting!