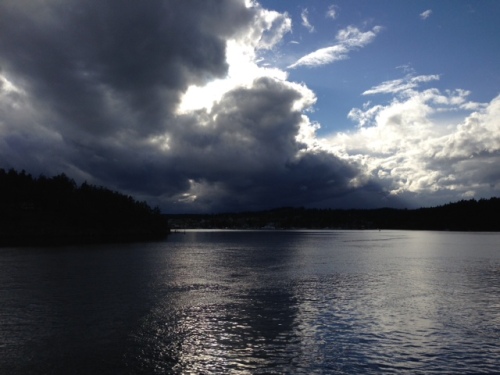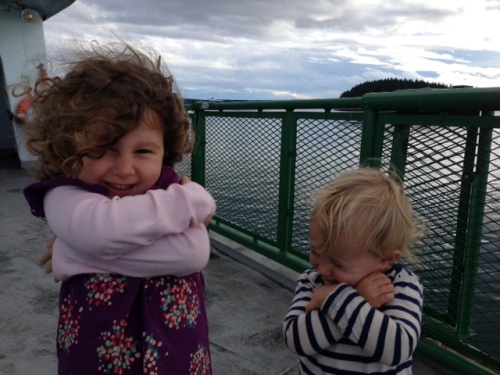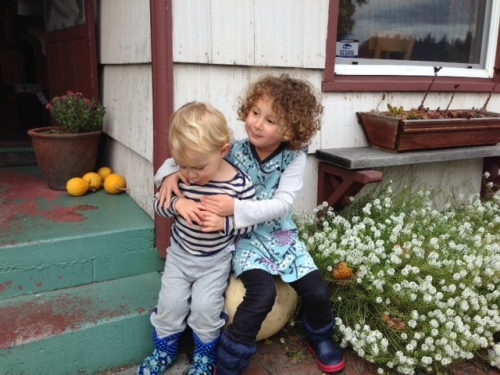 The last two weeks have been drywall weeks. If you've ever lived through drywall construction or, heaven forfend, had to hang-mud-sand the stuff yourself, you know that this is one of the messy parts. Insulation was messy, too, and smelly, but didn't last for two weeks. When I thought about the children having to vacate their room for five days, when I thought about the last remaining floor space in our pretend kitchen being entirely covered by their mattresses, I knew we could do it if we had to. But there was a more attractive option: head somewhere inviting, somewhere with doting grandparents and beautiful scenery and no sheetrock dust. So I packed up the kids and the dog and we went, leaving poor Mr. G to fend for himself since he couldn't take the time off work. It was a good decision.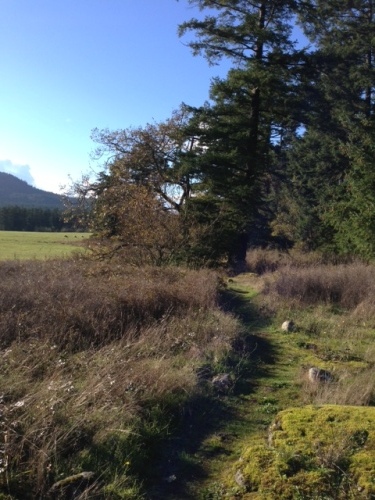 Family walks are still something of a challenge, and I foolishly left the baby carrier at home. So in between piggybacks from me and his willing Granny, Jolyon studied bryology and learned to eat sheep sorrel and avoid the rabbit turds. Sometimes we opted to stay home while the others exercised the dogs, because Granddad's mighty fine swing set needed attention.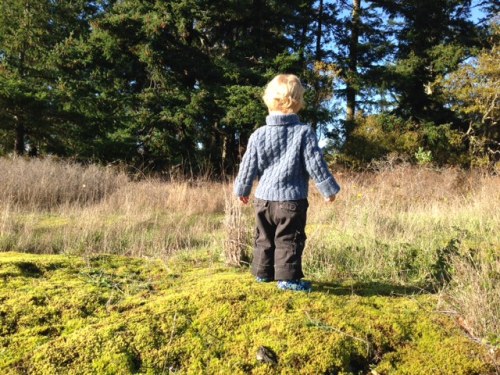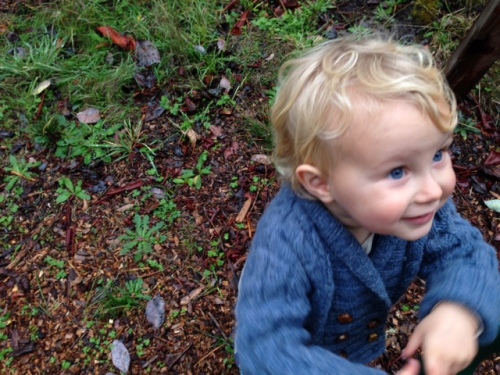 And we stayed indoors sometimes, too, playing the kids' favorite board game. My grandfather devised it and painted the board when my mother was a child. It's called "Hit the Hay," or "Hippa Hay," as it's rendered by the under-fives. I'm no longer sure of the rules, having played so many simplified versions, but it's always a good time.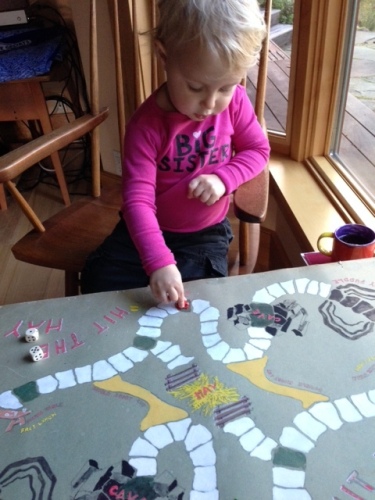 We came home to a handsome new ceiling in the kids' room and a lot of plastic and dust and more dust everywhere else. I'm chipping away at the clean-up, wiping down one surface or another any time I glimpse the sponge lying idle. Flooring starts this week. It's exciting to arrive home and view the progress every evening. I'm still enjoying this a lot. But oh, was it nice to have a shower and a kitchen sink for a few days! Thanks, Mum and Dad. It's so good to be able to go home.