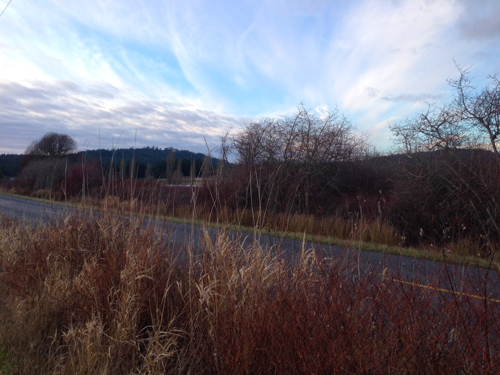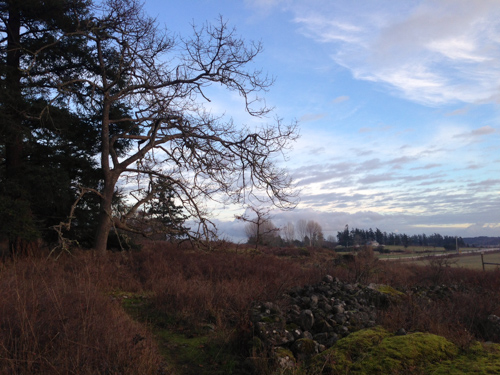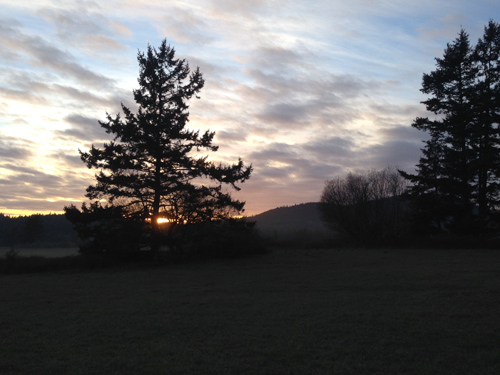 Dark comes early. No one wished to rush the children through opening gifts when they preferred to head immediately for the art table and draw with the "water pencils" or add those twelve new sections of track to the train set, but that meant the beautiful day was closing up shop by the time we got out in it. The littlest asked to go on the walk with the farm animals, so down to the valley we went. Usually there are some sheep on offer, complete with guard llama, but this time we saw only a handful of wary cows munching hay in the twilight. At least there was the still, cool peace of a mild December, with a sunset sky and a wooden bridge over the swampy section of the path.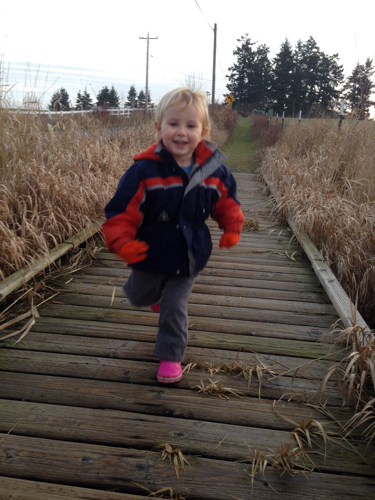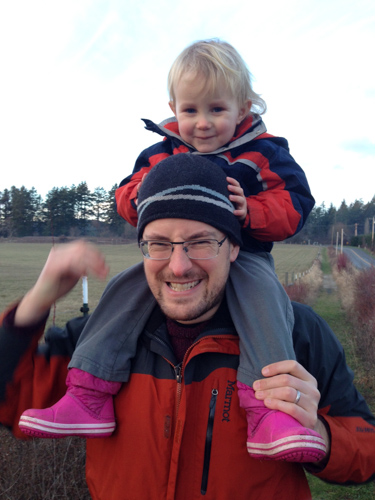 Once again I regretted not having brought the real camera, as the phone just can't capture the depth of the winter palette in this landscape — the burgundy and deep greens of the blackberry vines, the cardinal flash of Oregon grape, the cheer of the rosehips and snowberries suspended like ornaments in the hedgerows, the plump rose-lit clouds billowing up behind the disheveled firs.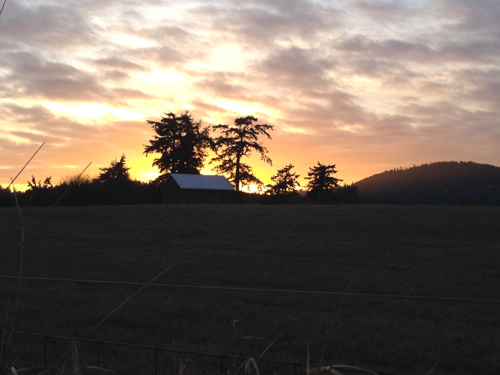 "I take a picture?" my boy demanded after I made a few more lackluster attempts to catch the golden light above an old barn. Here's his work: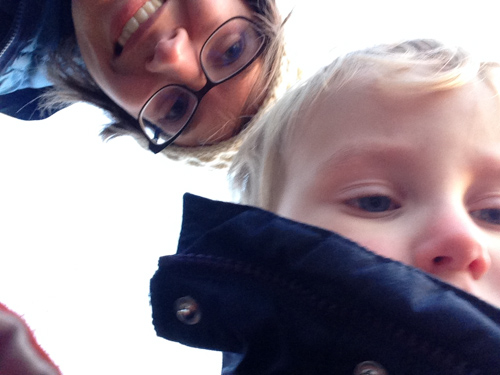 Mostly he nestled against my back, against the old down coat my mother used to wear when I was little, cementing his two and a half years' wisdom about the world: Millions of trees makes a wood. The lightness is all done and the clouds is going down. Dere tiny moon swimming frough the sky. Then he broke into "This Little Light of Mine." And that's a pretty good way to close out a year, carrying our little lights through the gloaming. And this is a welcome sight at the end of any walk: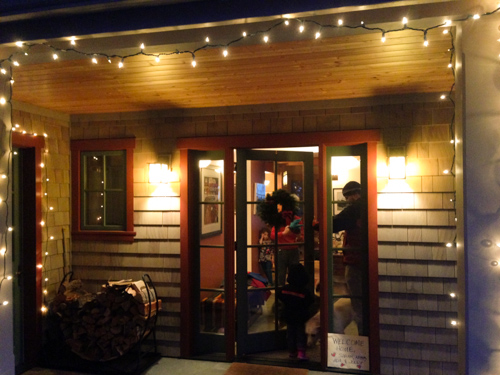 Wishing you all a snug harbor among those who "love you to peace," as my four-year-old wrote on a card to her grandparents this afternoon. And see you soon. I have some new knitting to show off at last!