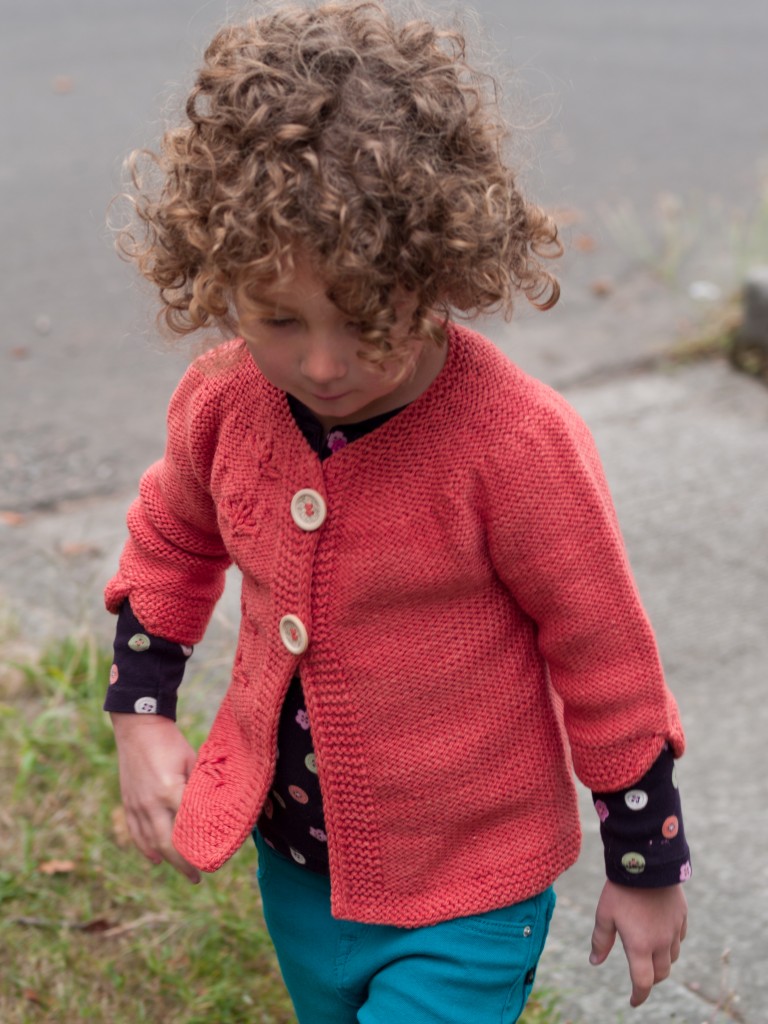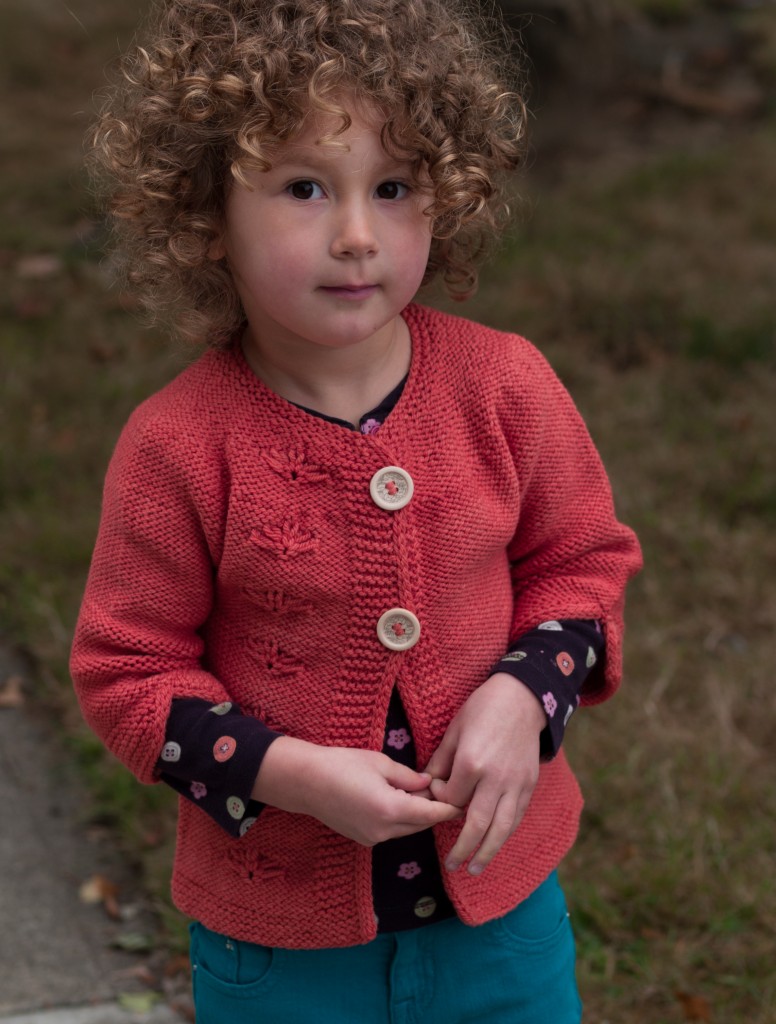 A Chicory cardigan for my big girl! It was finished for her birthday in July, but now the weather is finally cooling enough for my hot-blooded child to consent to woolens. I made some modifications to the newborn-size pattern, obviously. Chief among them was to substitute a worsted-weight wool: Sincere Sheep's wonderful Shepherdess in the colorway "Hester." Sublime stuff. Highly recommended. With no change to the stitch counts, this gave me a 4/5 size — she's four, but a stout four. I know many five-year-olds who could comfortably wear this sweater. Secondly, I knit through the first two repetitions of the stitch motif on US #8 needles, then switched to a US #7 for the remainder. For a swingier A-line, I could have continued with the larger needles through three or even four reps. Also, I didn't block this version as aggressively, and I find I'm in love with the vintage girlish charm of the gathers at the shoulders where that sudden first decrease occurs. I actually worked this element into another pattern I'm looking forward to sharing with you later this autumn…
Finally, sleeves! Nothing to 'em, really, so I've updated the pattern to include simple directions. I did fiddle around and MacGyver a rather fetching split cuff with an i-cord edge for Ada's sweater. But I decided most people would throw up their hands at this complicated ending to what's meant to be a breezy knit, so I only added instructions for a plain garter cuff. (Plenty of knitters already can't be bothered to puzzle through the four rows of sleeve cap finishing. I promise I did try simply working around the sleeve opening in garter for a few ridges and then binding off, but it looked like fish lips and I hated it.) Anyway, if you want a split cuff and can't feel your way toward it based on these photos, get in touch and I'll be glad to assist.
If you made it through all that knitterly minutia, your reward is pure four-year-old silliness, with an assist by a small brother and a patient neighborhood cat: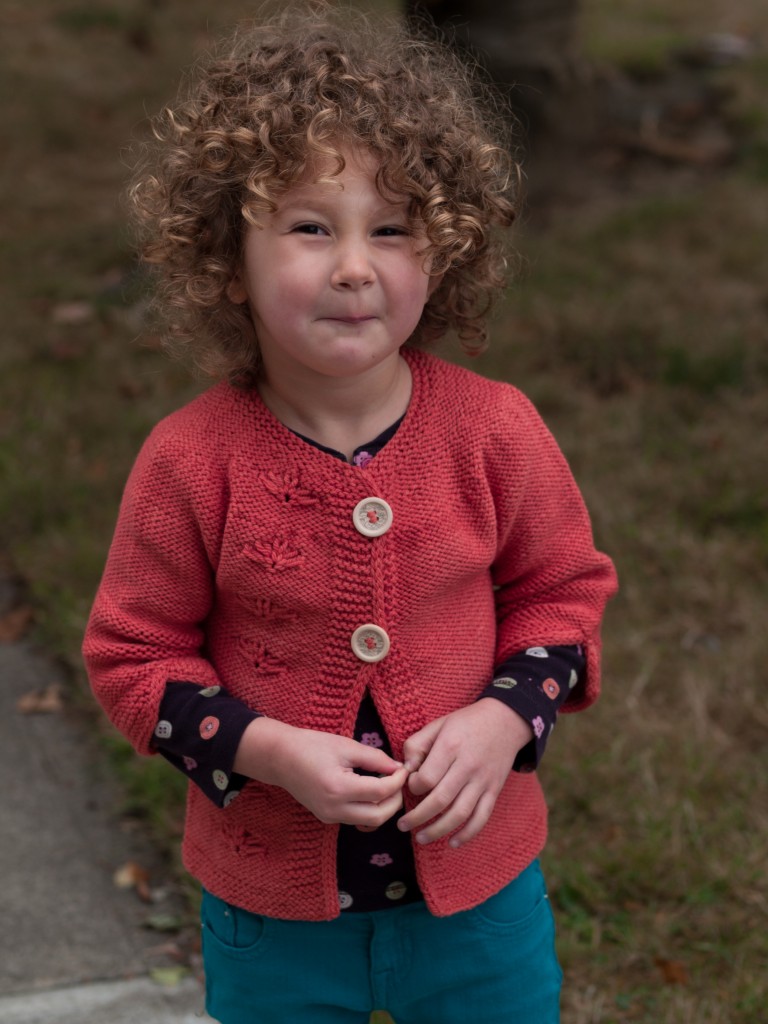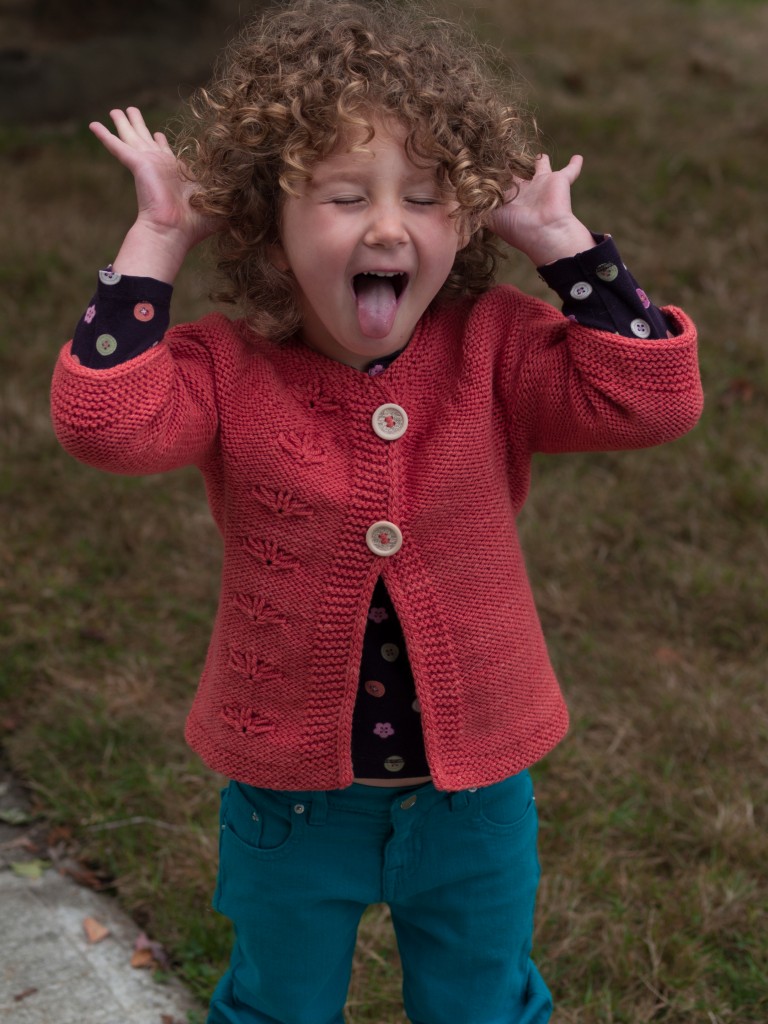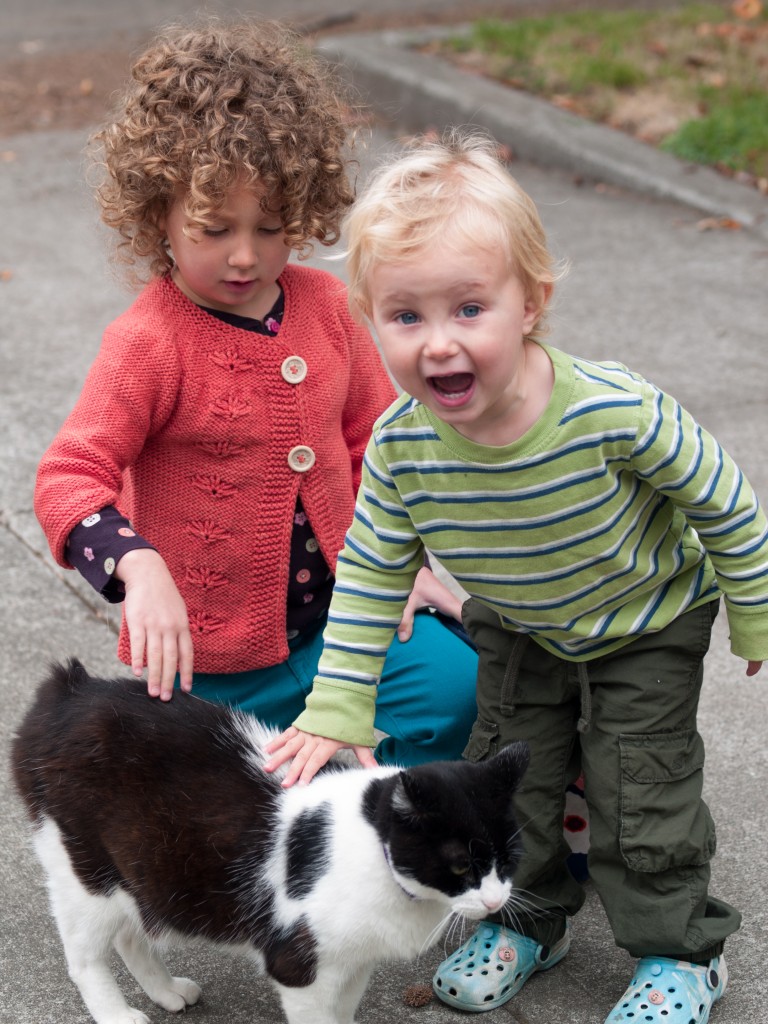 Writing this post before bed, I can hear geese calling as they wing their way through the dark. Fall is coming. I'm so pleased my girl has a sweater that fits.